Casa do Monte
By Leoplod Banchini Architects
Build on the highest point of the city of Lisboa, in the historical center.
The house welcomes a stunning swimming pool and a terrasse on top floor.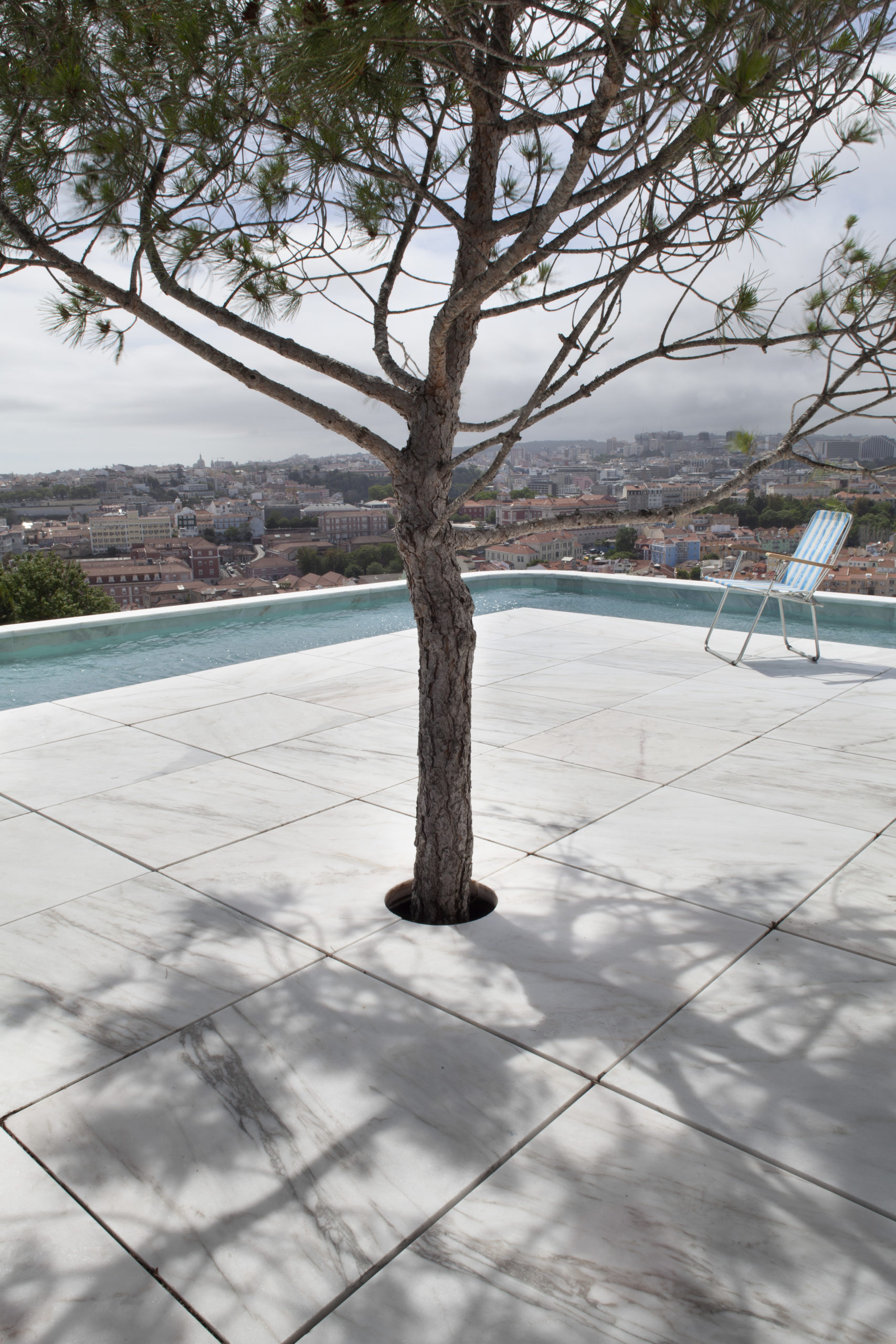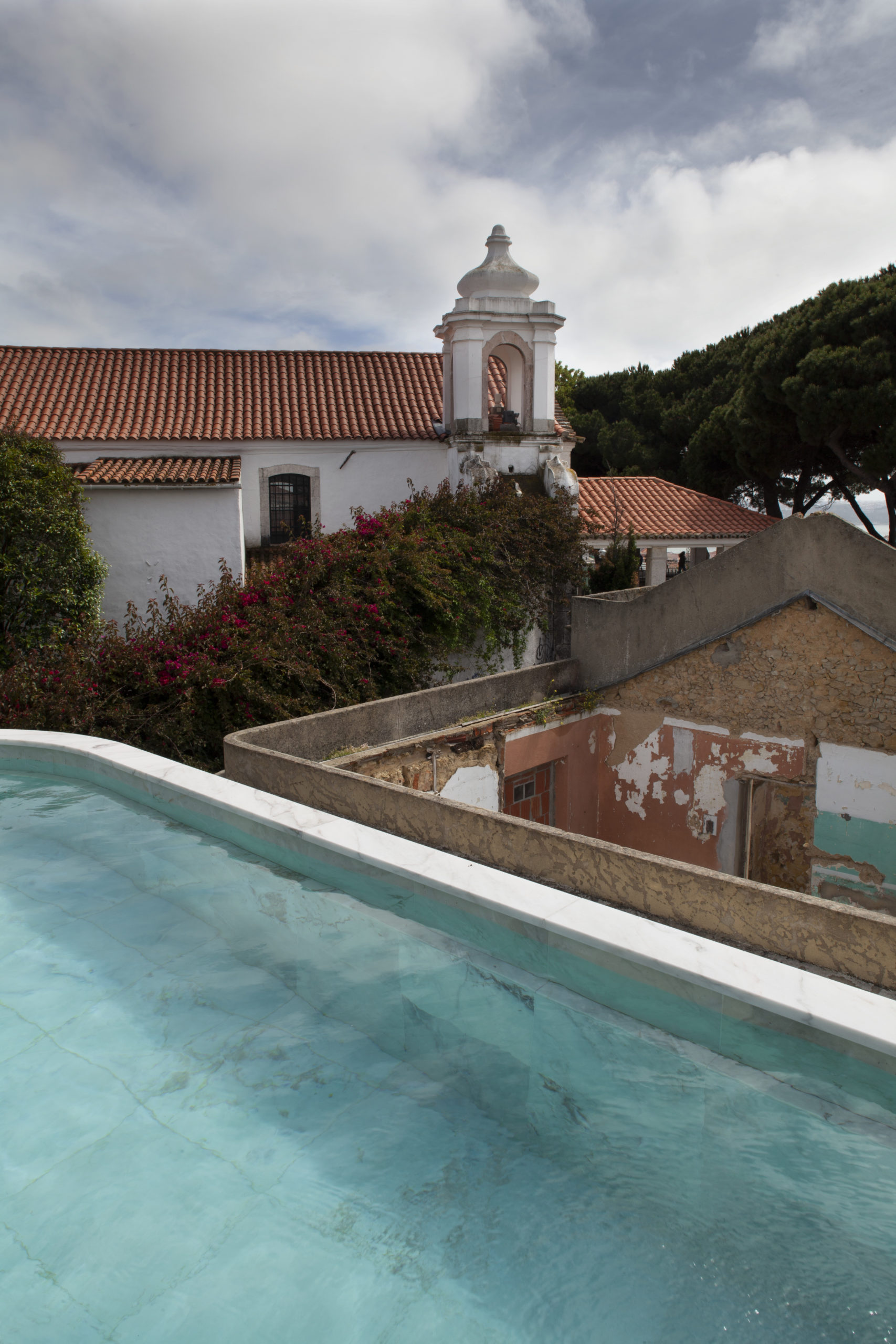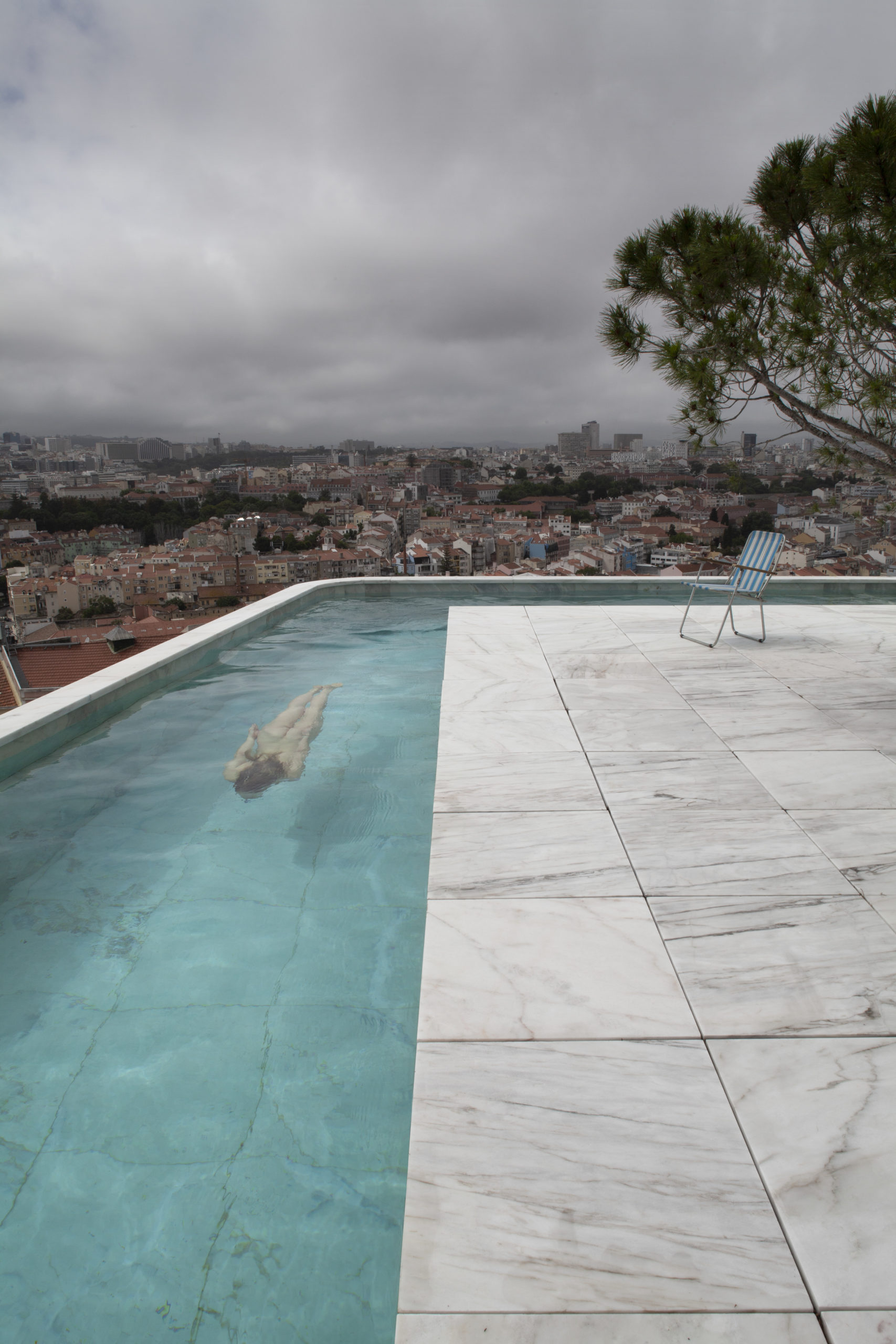 A view above the City
The popular neighbourhood built around the historical hermitage holds on to the steep hillside.
Accessible via narrow stairs, a building in rubble is reconstructed to host the single family house on tree levels.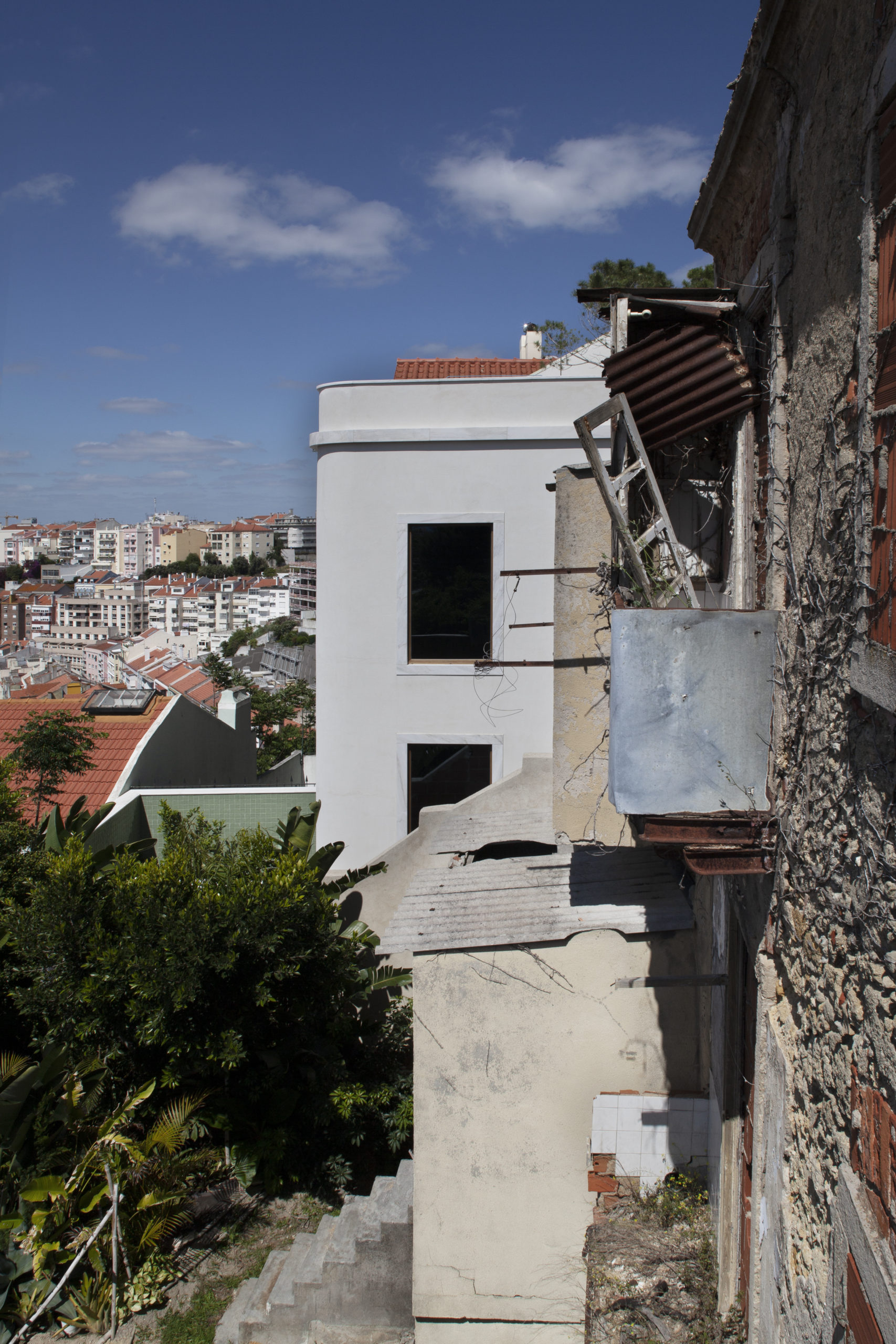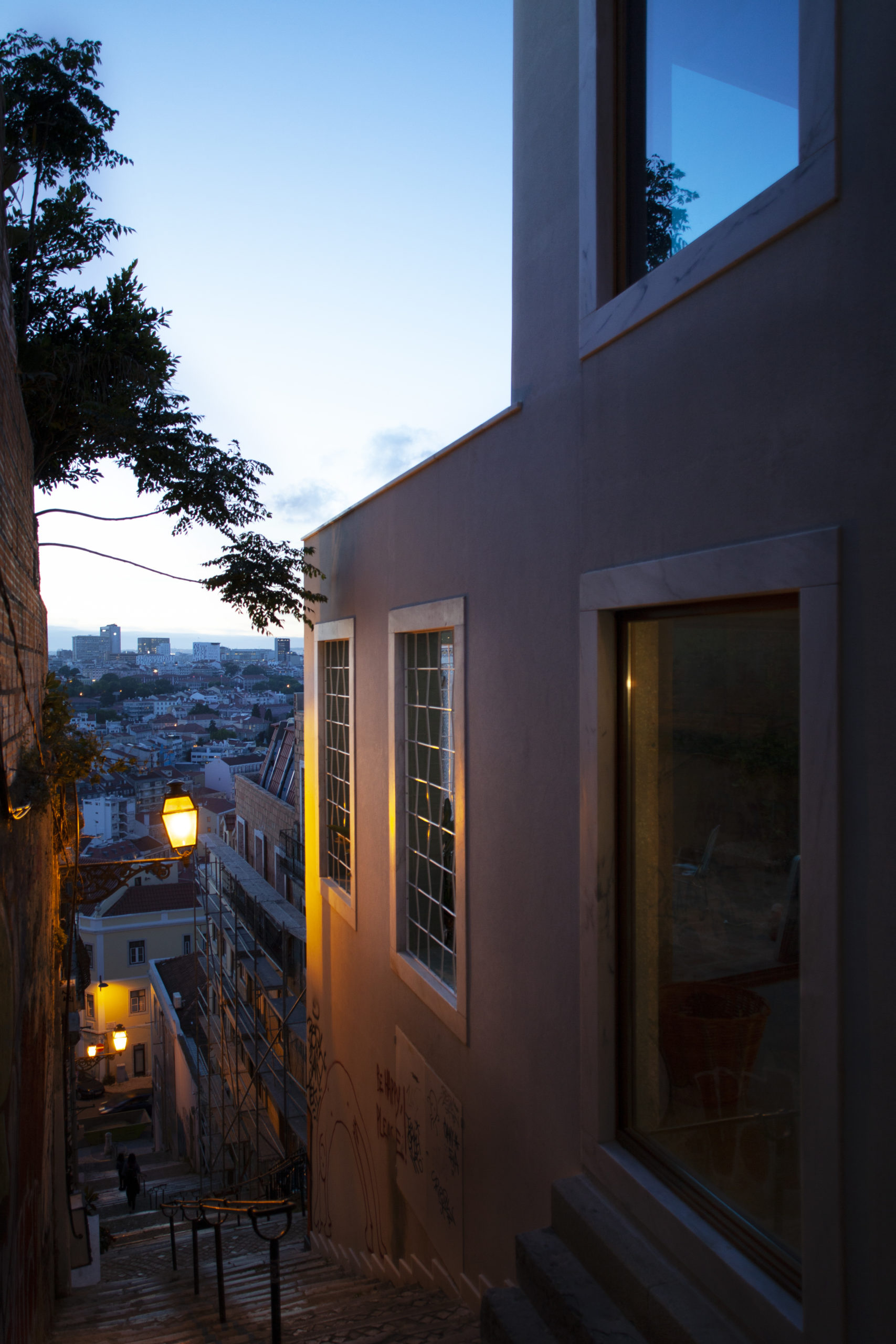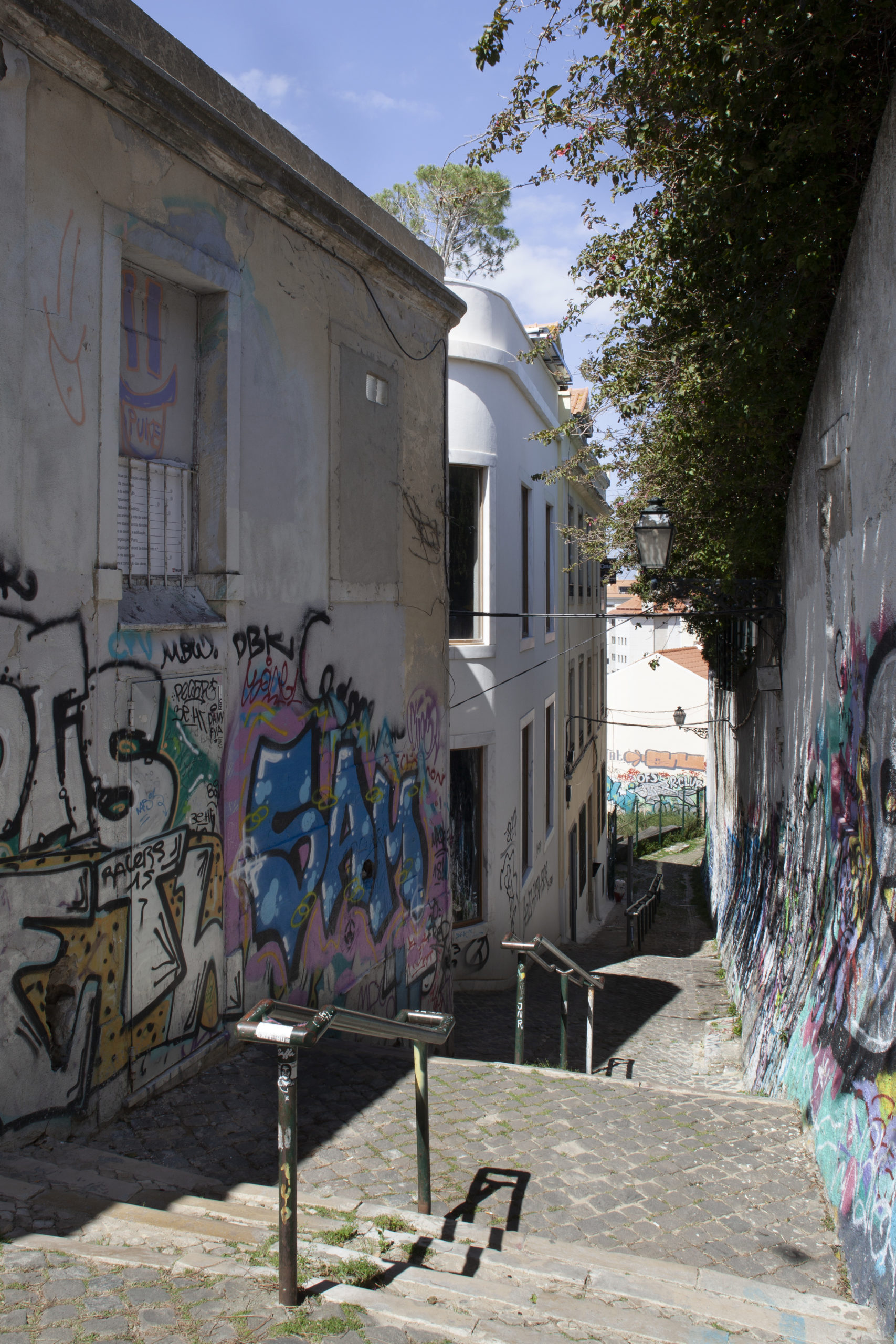 Larger volumes and highspaces
The house is built with simple and raw materials. The mineral concrete structure is left exposed.
Large slabs of solid stone create walls, floors and shelfs, reducing the details to the bare minimum.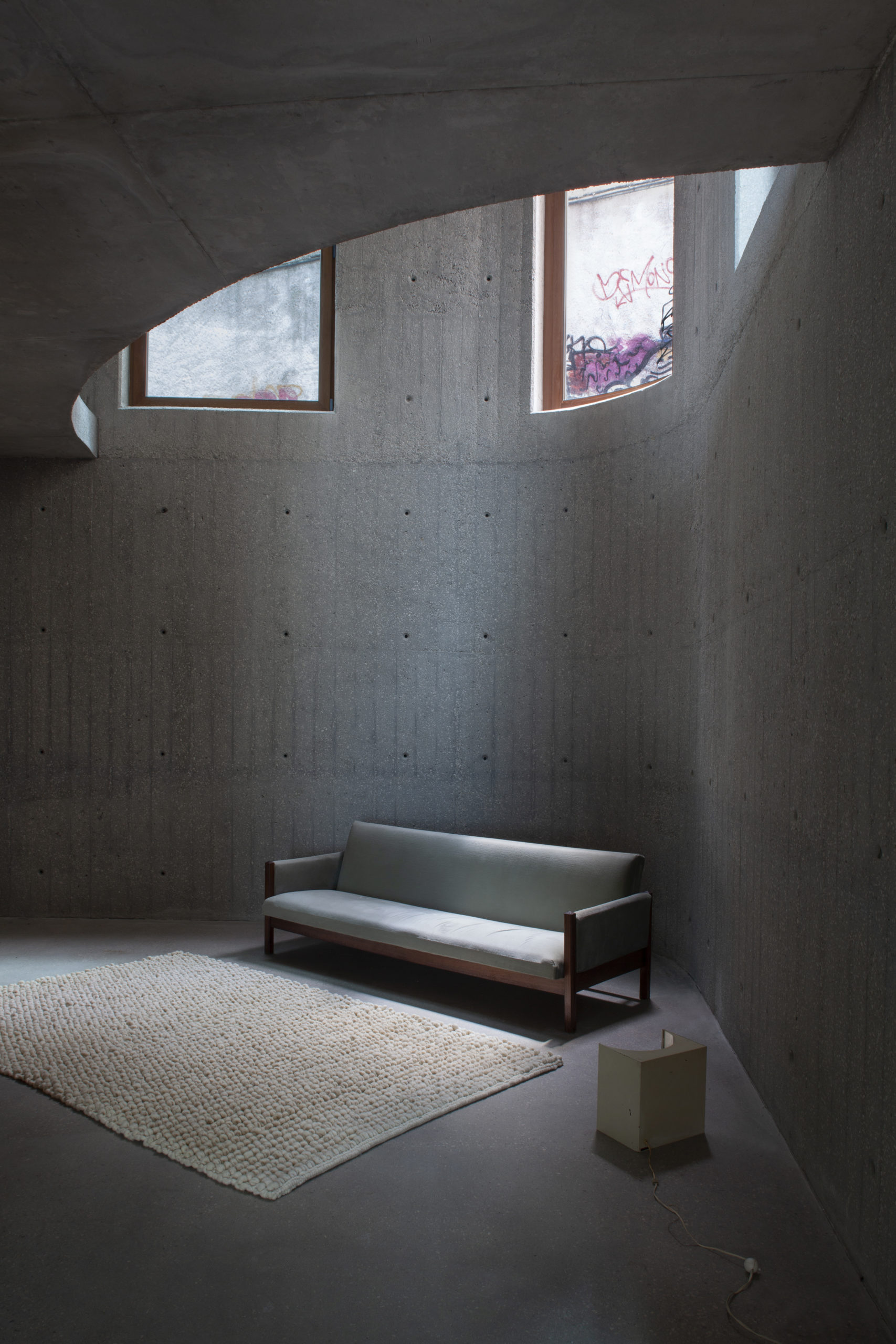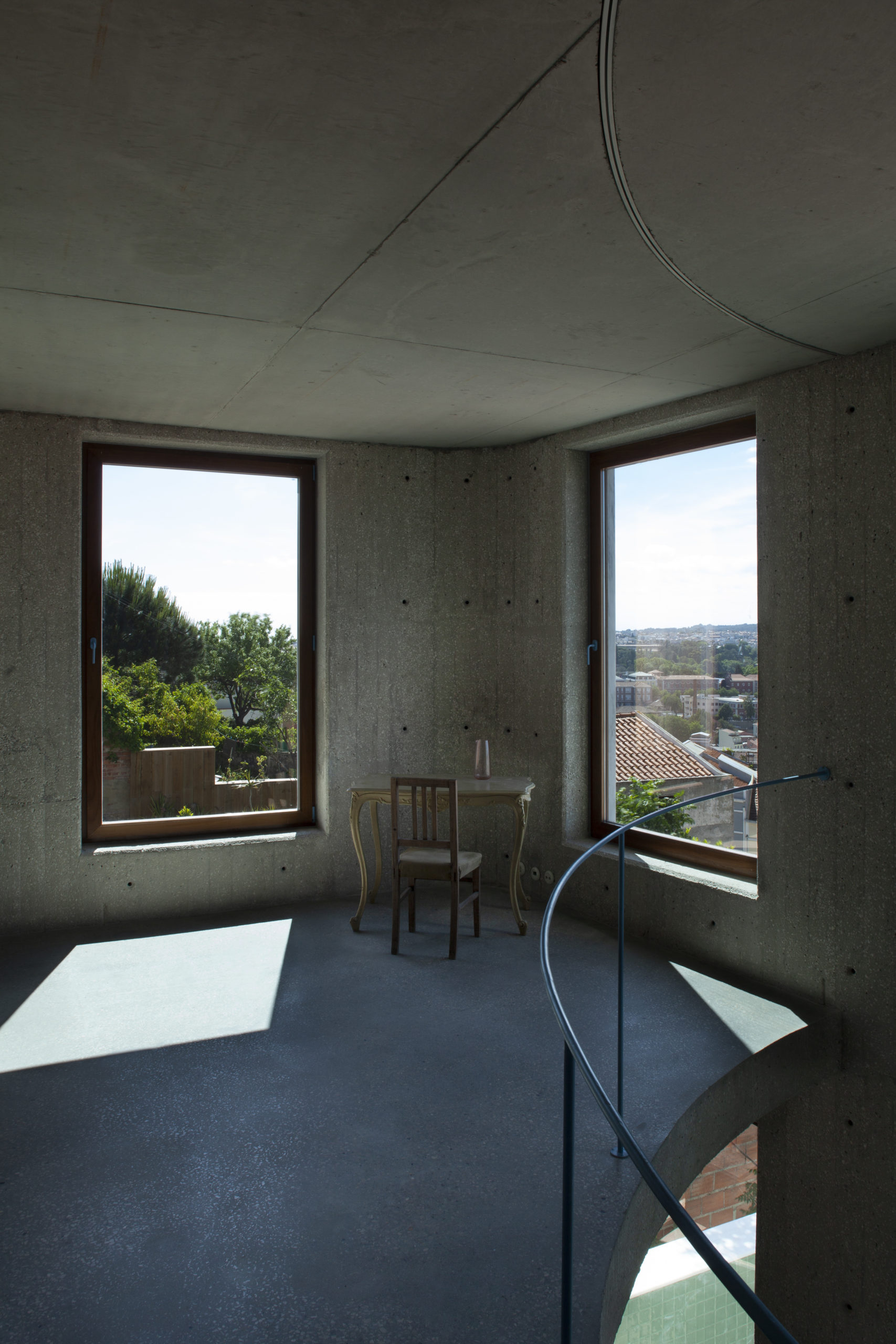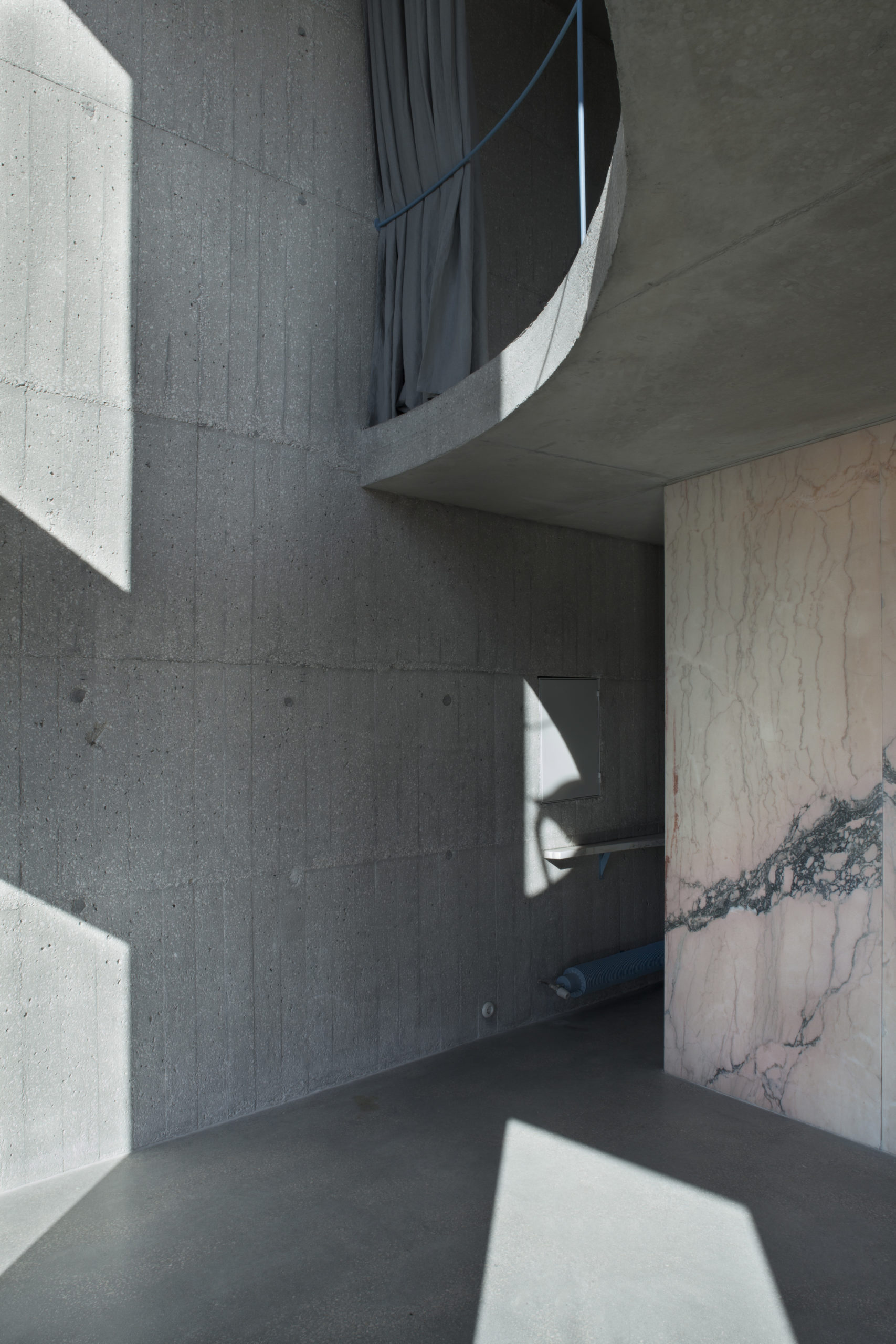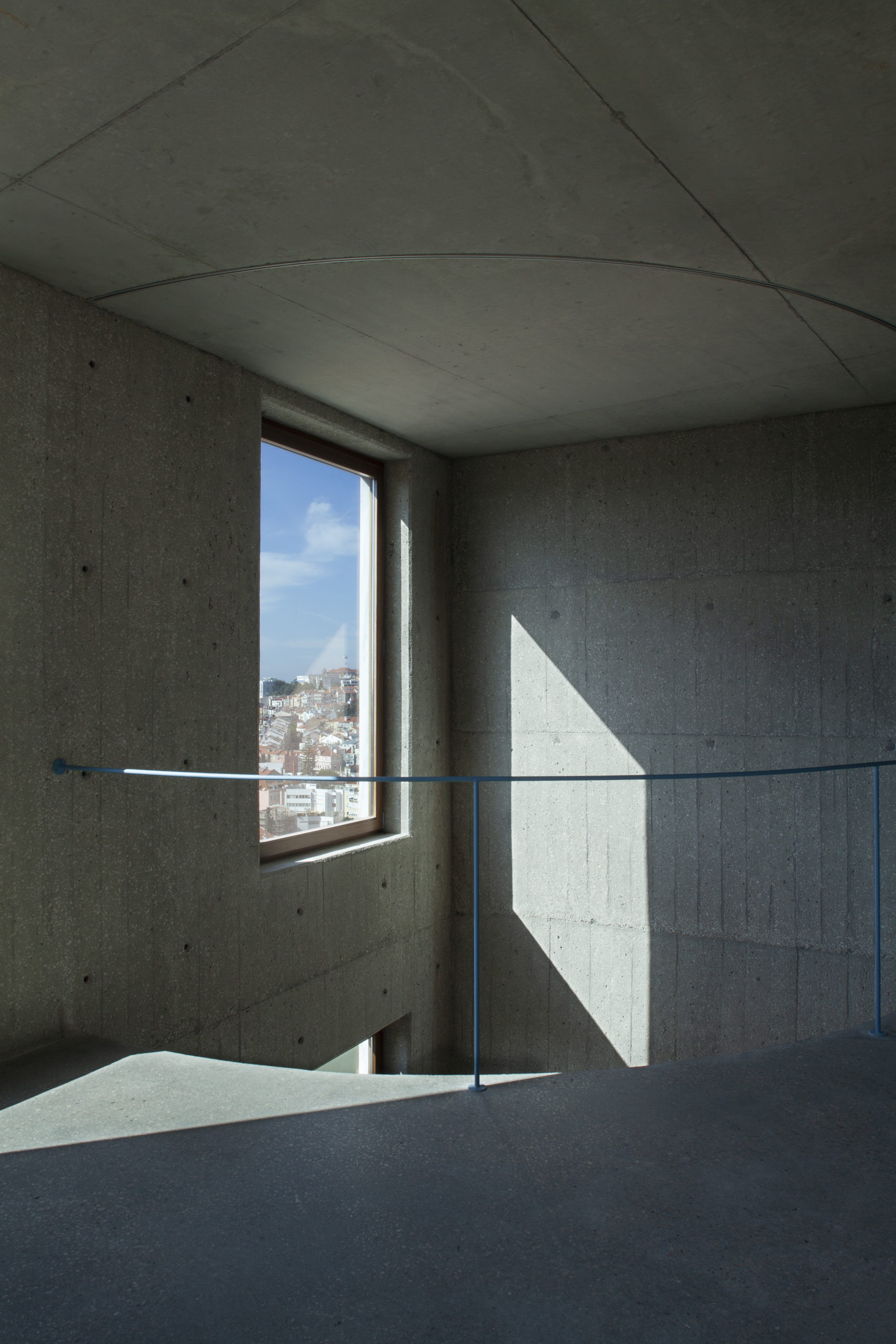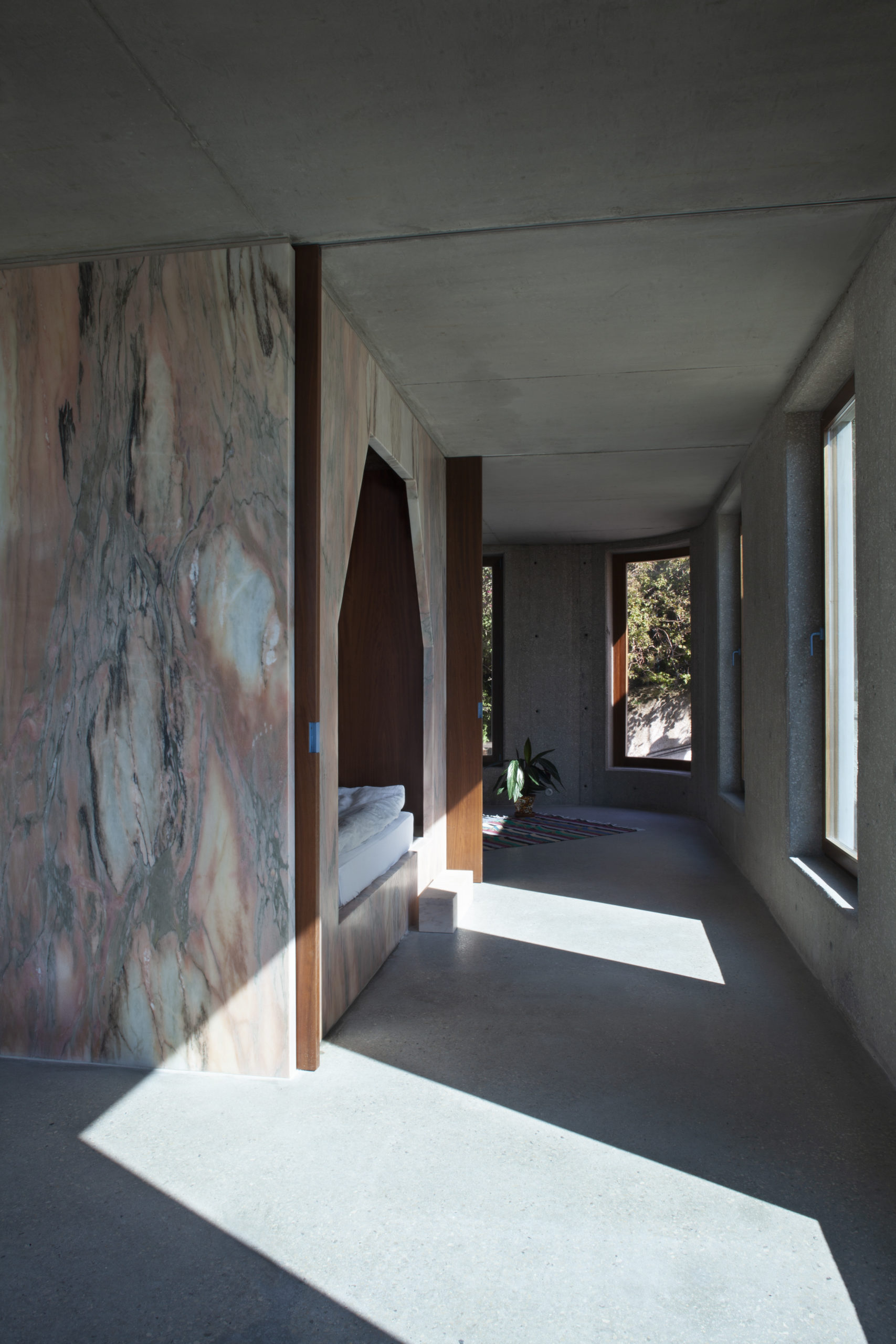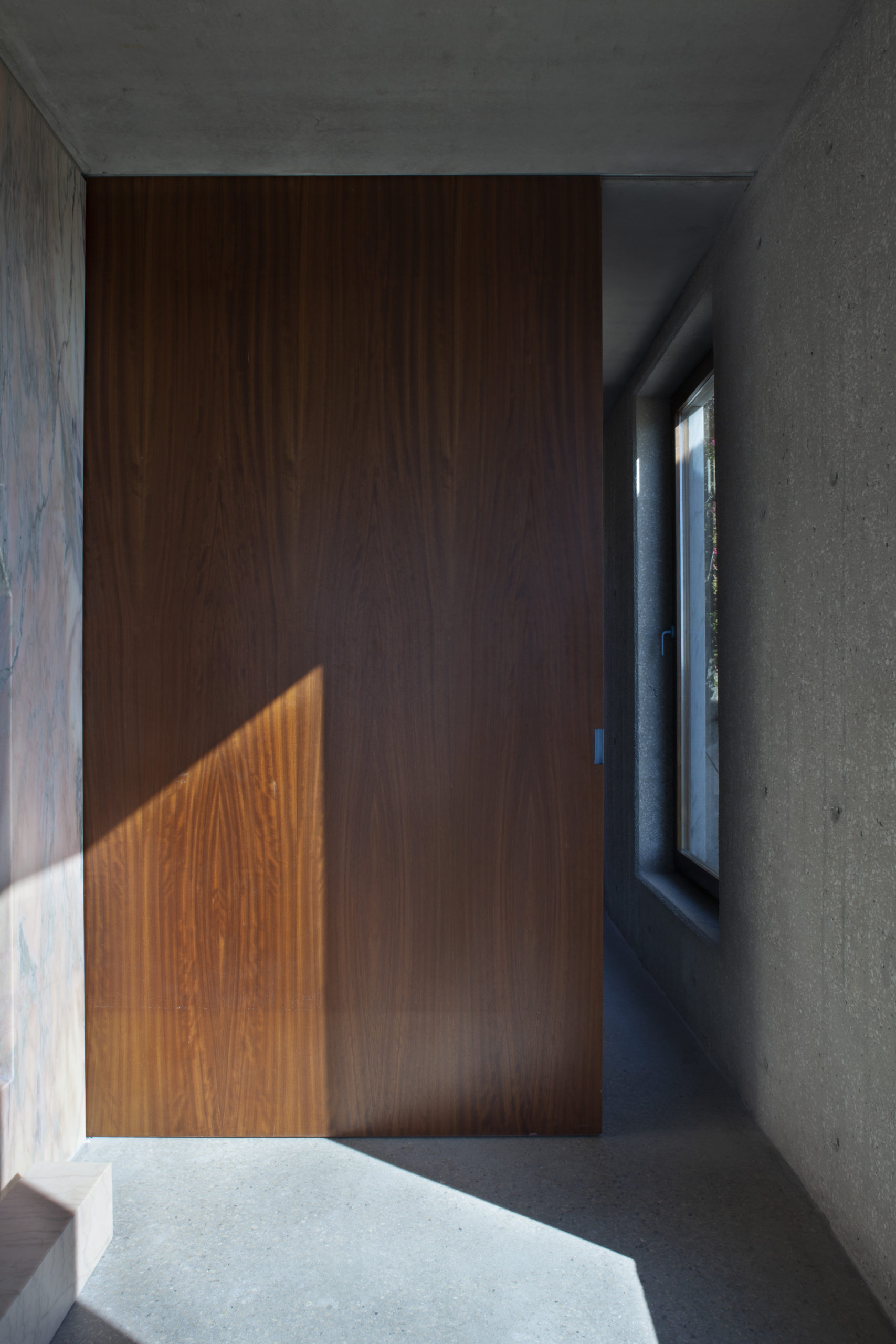 Pink portuguese marble
On each floor, a central core holds the elementary needs: beds, showers, kitchen, equipment.
Large wood sliding doors allow to temporarily separate the volumes and create enclosed bedrooms when needed.